Treat the special lady in your life with our exclusive gift range this Mother's Day. Discover a range of gifts you wouldn't be able to find anywhere else, from name blanket, premium Champagne, extravagant hampers and so much more!
Personalized Framed Wall Art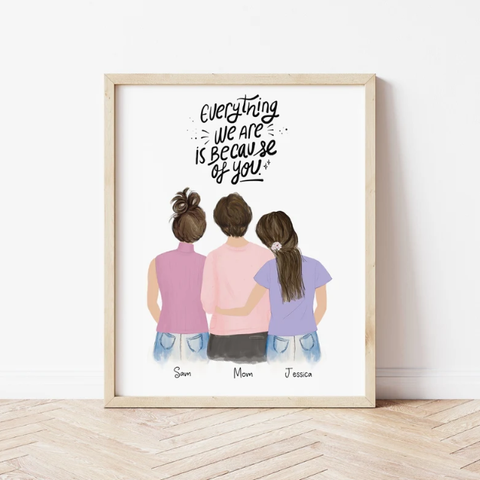 Everything we are is because of you. We have learned how to be strong, love large, be kind and always chase our dreams!
This Personalized Framed Wall Art for Mom, Mother gift from daughters, customizable mom print, Mother's day gift idea, mom birthday gift, Family.
Price: $19.99
Shop Now
Custom Fleece Name Blanket For Grandma and Mothers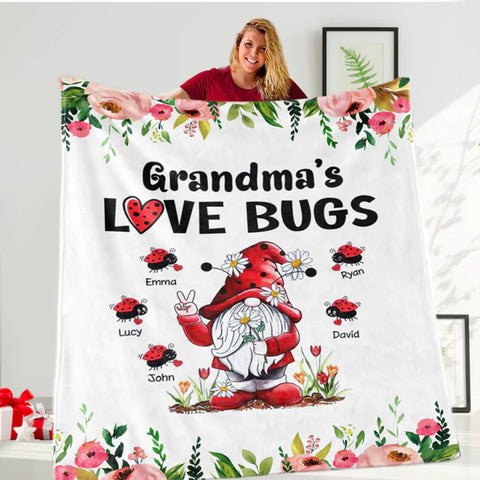 This name blanket For Grandma or Mothers features a lightweight, pill-free microfiber fleece that is not only supremely soft, but warm & cozy.
The blanket is uniquely customized for you and your kids. It is a lifetime keepsake accompanying your family with joy and true colors.
Price: $40
Shop Now
Custom Recipe Cutting Board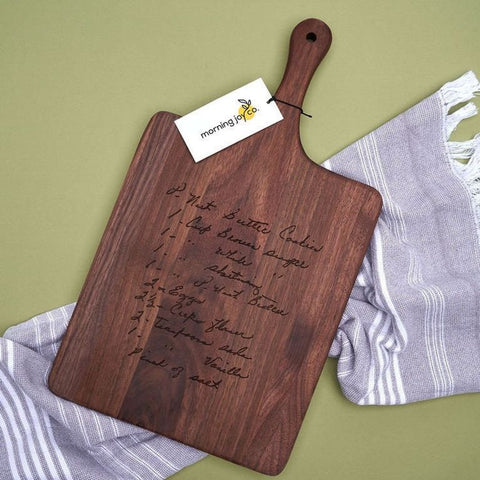 Take one of her favorite recipes — whether one of her own or something that's been passed down from generation to generation — and have it engraved onto a maple, hickory, cherry or walnut cutting board.
Price: $49
What I Love About You by Me Journal
Each page in this fill-in-the-blank book prompts you to write down everything that makes your mom who she is — her sense of humor, love of adventure, ability to keep her cool and so much more.
Essential Oil Diffuser Bracelet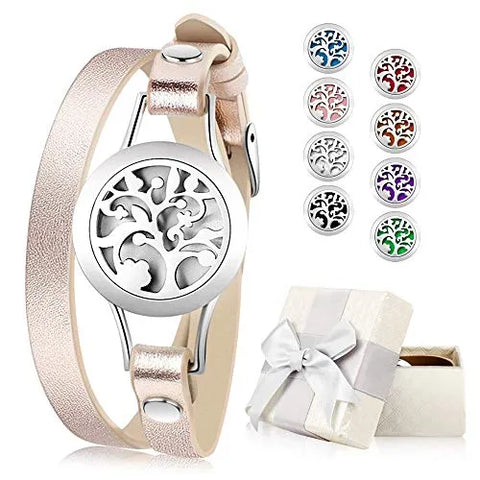 When diffused properly, essential oils can target different pain points — lavender brings a sense of calm, for example. When she needs her fix, she can add two to three drops of her favorite essential oil on the pad of this bracelet and breathe in a sweet sigh of relief (or whatever else she's after).
Price: $17